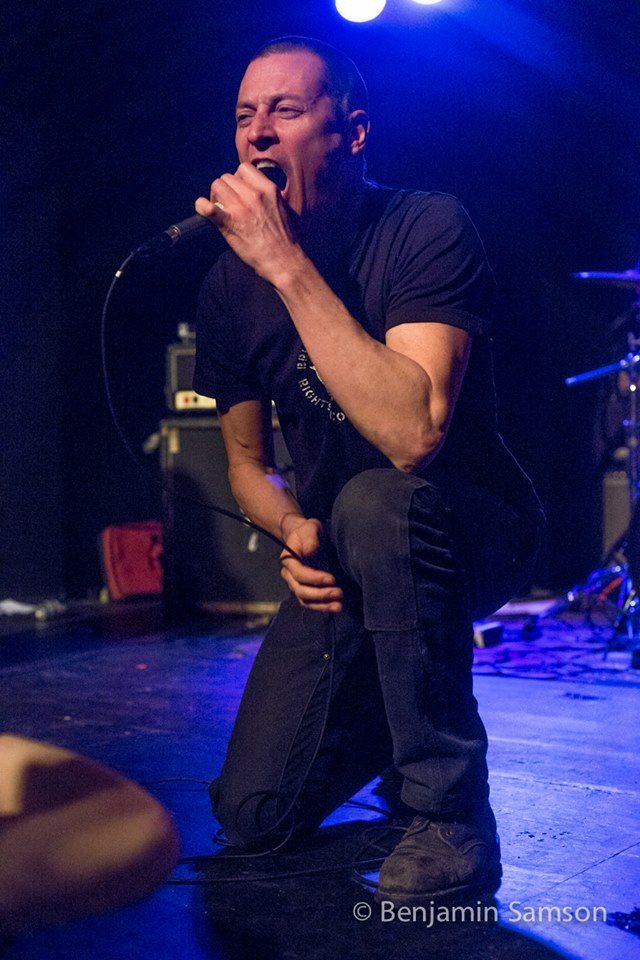 From The Rebel Spell Website:
Posted March 9th:
"It is our deepest regret to inform you all that on Saturday, March 7th, we lost our good friend and lead singer Todd Serious, also known as Todd Jenkins, in a tragic rock climbing accident. Todd influenced our lives in a way that is beyond comprehension. This is completely sudden and unexpected and we're still processing what has happened. We're taking a few days to figure it all out. This is pretty heavy for all of us, and a lot of people are still finding out so if you're letting others know, please be respectful."
Update: March 19th:
"Hey everyone. Thanks so much for all of your kind words. It's been an incredibly difficult week and a half. Your kind words and compassion have been very comforting to us.
A few things:
Todd's brother Leigh has asked if you have any pictures of Todd, to send them to This e-mail address is being protected from spambots. You need JavaScript enabled to view it
When Todd passed away, Travis was in the middle of a tour with Drum and Bell Tower, which Todd actually booked. They are playing the Wise Hall in Vancouver on Saturday. We'll be there hanging out if you want to say hi.
The Celebration of Life will be in Williams Lake in April for all friends and family. The date is not confirmed but we will release that date soon. Down the road we are planning a tribute show for Todd in Vancouver. We are still ironing out the details, so please give us time and space.
Love and hugs, Erin, Elliot, Travis"
Update: March 27th:
Todd's "Celebration of Life" service will be on April 11 in Williams Lake. We'll be meeting at Lake City Secondary school, 640 Carson Drive at 1pm.
There are motels in the area and his family is working on securing a campsite where we can continue paying our respects well into the night.
If you knew Todd consider yourself invited. The Facebook event is here, the comment thread is a good place to arrange rides.
As a band we intend to host a memorial show in Vancouver of some sort down the road but we have not started planning it.
Photo credit: Benjamin Samson Photography
If you would like to make a donation to the family, you may do so here: http://www.gofundme.com/oe44ts
Reviews for the new album from The Rebel Spell are starting to dribble in! Here's one from Punk News...4 stars out of 4 stars...the album is out on Harvest King Records, Not Yer Buddy Records and Rebel Time Records...

Perhaps the quality I value most in traditional punk rock, at least in terms of its limited sonic spectrum, is when I can hear a true sense of urgency in a song. Bands that are able to make me feel like a freight train is about to fly off the rails and crash through my stereo speakers are often among my favorites. The Rebel Spell are one of these bands who deliver that sense of urgency with their frantic, hard-nosed, no-bullshit punk rock. Hailing from Vancouver, they embrace the DIY ethic and are one of the rare bands left in today's landscape of old-timer reunion shows and colossal destination festivals who you might find playing at your town's local dive bar for five dollars. After being won over immediately by a live performance in one of these said dive bars, I picked up their 2011 effort It's a Beautiful Future and having been waiting for the new album to drop ever since.
Hoping The Rebel Spell would continue to use much of the same sound heard on their last record, I was more than pleased as soon as I hit play on Last Run. Crunchy riffs, fast beats and booming vocals take charge of the listener's ears on a ride through 12 modern, punk n' hardcore rippers that send messages along the likes of social change, routing for the underdog and not backing down. The title track begins with a piano intro and then transforms into one of the hardest hitting songs I've heard in a while with its chorus of "Don't blame the wolf, don't blame the seal, if it will help you can blame me!" The bangers keep coming with "Pride and Prejudice", "Ten Thousand Years" and "All This Costs", showing a good level of technical prowess that would likely get the nod from fans of Strike Anywhere or A Wilhelm Scream. The band also shows a bit of range in the later portion of the record. The mid-tempo track "I Heard You Singing" presents some uplifting vocal harmonies that I wasn't expecting at first, but continue to dig more each listen. Deciding to push the five-minute mark with a punk song can often be a mistake, but the group tackles "The Tsilhqot'in War" quite well; lyrics describing events from the 1860's battleground hold my attention to the point where I forget the song's run time. The album closes with one more ripper called "Fight For The Sun" that ferociously brings the rumble to the very last note.
In an era where the DIY ethos of punk rock as been a bit diluted with legendary bands from the 1990's heyday of Epitaph and Fat Wreck Chords deciding to come back (or in some cases deciding to never leave), it can be tough for some of us to find new bands who really bring it. I don't like lo-fi garage rock. I'm not into acoustic solo projects. For me, when I discover a band like The Rebel Spell it is something special. Efforts from bands this true to what punk rock is about deserve a higher than average score, even if they never get featured on the latest Warped Tour compilation. Last Run delivers everything I want a punk rock album to be in 2014 and is without a doubt contending for top spot on my year end list.